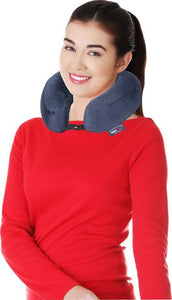 Compact roll-up travel design

Includes self-storing travel bag

Super-soft memory foam neck pillow provides exceptional support and comfort

Raised side cushions fasten together to hold head upright. Slim rear cushion delivers supple support without pushing the head forward.
This product can be collected at 1649 Dufferin St. Suite 201 Toronto, ON. M6H 4H5
Please call 647-361-8514 to schedule a pickup.